Nicola's Story
I was excited about starting but I was worried whether I could fit the exercise into a busy schedule. I also didn't want to be cooking different meals for everyone. I went for normal Kickstart because of the cost. I was unsure if I would follow it and decided that the normal price could be justified because if I succeeded I wouldn't need a new outfit for Christmas events as hopefully my old dresses would fit again!!
In the end I loved it all: the articles, the workouts (particularly the podcast keeping me going when out running), the support from the facebook group, the recipient, Lorna's enthusiasm. I felt much more positive about everything general. I had more energy and it was great to receive positive comments from people about how well I was looking.
I lost 10cm from my waist, 5cm from each leg, 7 cm from my bottom, 2cm from each arm and lost 15lbs. Fitness wise I am now able to run 5k without stopping which I didn't think would ever be possible. I've also lost my "sweet tooth" which meant I couldn't ever stop at "just one". I think healthy eating all the time but do not worry if I can't always avoid everything. A little bit doesn't matter. In the past a little bit of something would lead to more and more and more. With "next day I'll be good" never happening.
Since finishing the 8 weeks I've continued to lose weight and I feel fab!
Before / After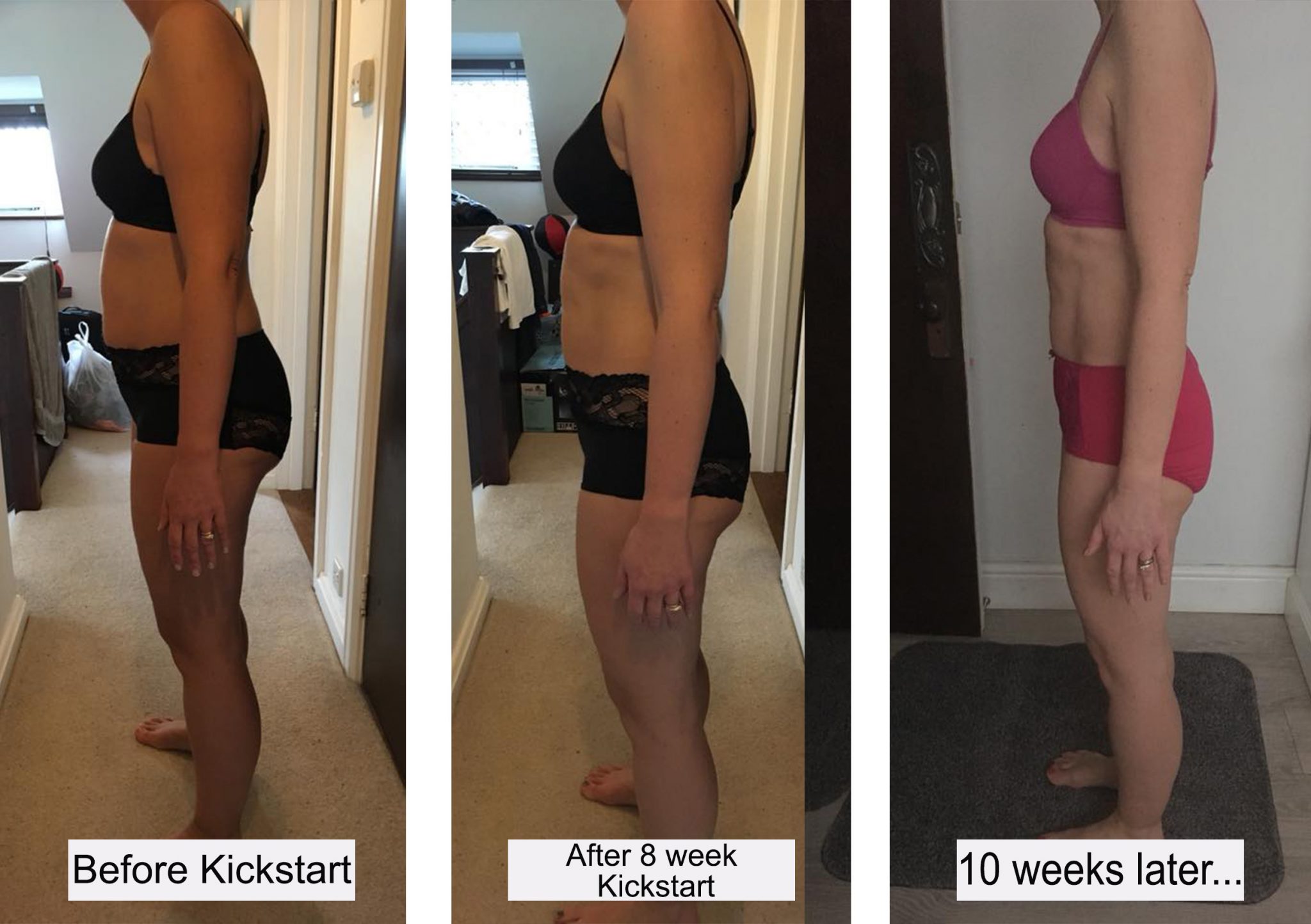 Nicola's Results
| | |
| --- | --- |
| Total Weight Lost | 15lbs |
| Total CM's Lost | 21cm with 10cm going from my tummy :) |
Nicola's Advice for new users
Do it! You won't regret it...
And then enjoy it all. Ask for advice from Lorna and use the facebook group. Don't worry if you don't always achieve what you want to - just concentrate on improving things the next day.