Day 48 for me on my Kickstart journey…just over a week to go! Time for a healthy dinner recipe!
I need to get super focused now and have a final push. So today I'm getting organised and planning my meals for the week. If you need some inspiration for a healthy dinner tonight, keep reading!
The weather in the UK and Australia is very similar at the moment: rain, rain, rain! It means my meatball and butterbean stew is perfect for all of us! Give it a go. It's just one of the many recipes on the online area which you get access to when you join Kickstart. Over 50 recipes to try…takes the guesswork out of healthy eating. Plus, they're all super easy and quick (I'm no cook) so if I can do them, so can you! Click here for all the info on signing up.
Why is it such a healthy dinner?
Turkey meat is lean and low in fat as well as being an amazing source of protein. The tomatoes, peppers, onion and beans are full of vitamins and minerals and if you add in some baby spinach and/or broccoli, you'll also be getting plenty of iron. One of the best things about this dish is that you can pop it all into one pot and just leave it bubbling away on the stove for as long as you want. In fact the longer, the better as then the flavours really intensify. If you make a big pot, it's perfect for left overs or freezing and means you'll have a super healthy dinner on hand at any time. Plus it's perfect for the whole family – and a great one to get plenty of veggies into kids. Have I convinced you to try it yet?!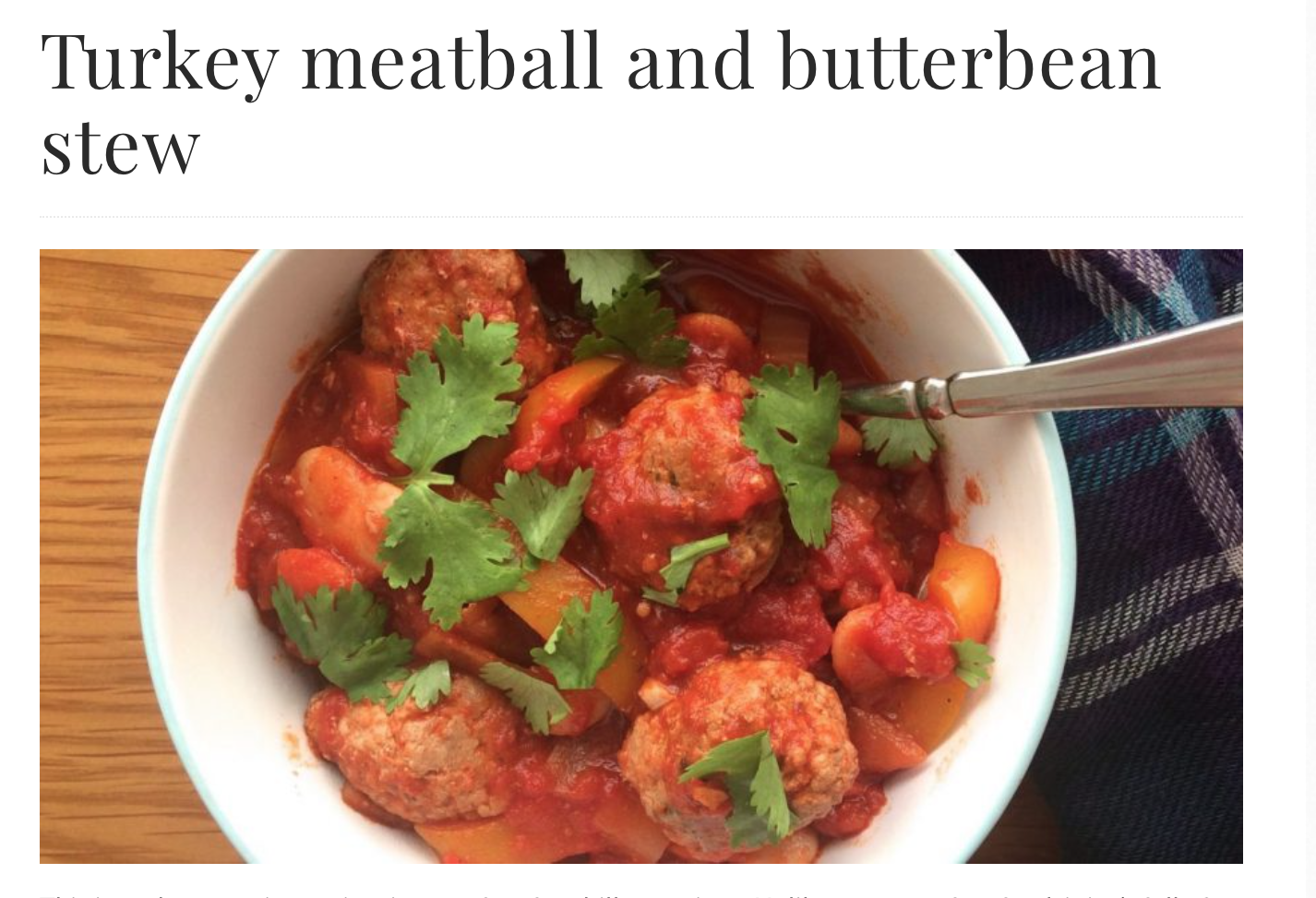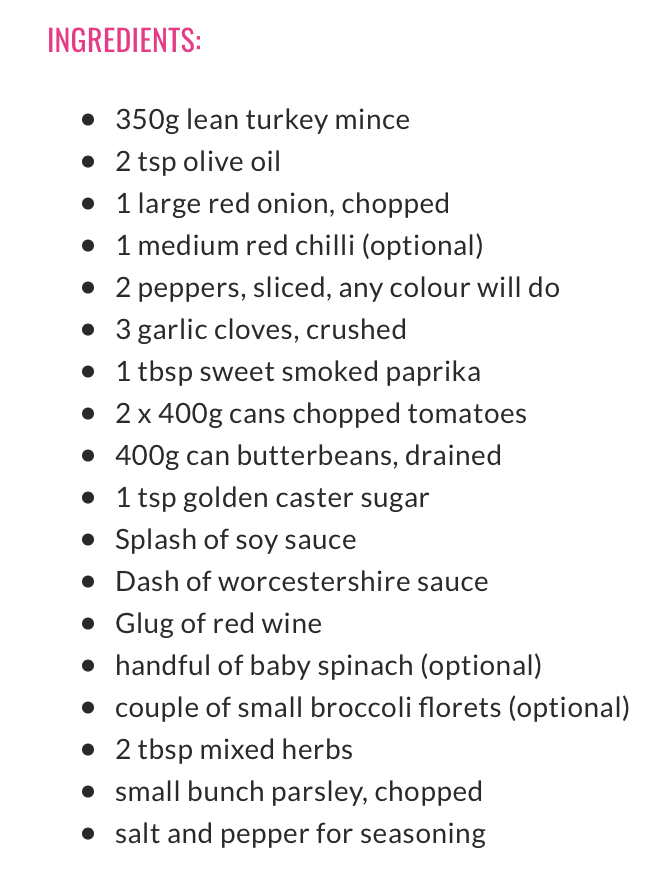 Remember to follow my Kickstart journey on my Facebook page. Click here to pop over there now 🙂